Skip to Content
Garage Door Safety Services in Reno, NV
Garage Door Safety Experts
Your garage doors are an essential part of your home or commercial facility, but they can also be targets for potential theft and illegal activity. Without the proper safety features, your garage doors could become an entryway for home invaders. Elite Garage Door Service offers professional garage door safety services to protect your property and keep you, your family, and your employees safe from harm.
Garage Door Safety Measures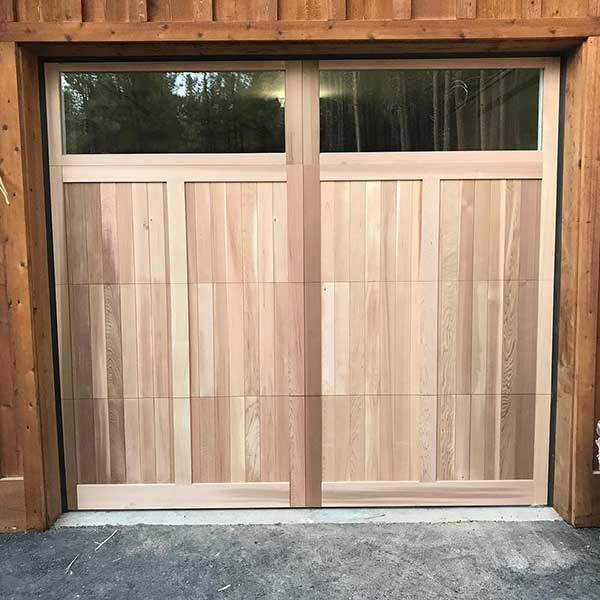 Garage Door Openers: Lift Master and Linear garage door openers are an amazing safety feature. Not only are they extremely convenient for you and your family, they also can be tracked through an app on your smartphone. This advanced technology allows you to see whether or not any of your garage doors are open at any time of the day, and they can be programmed with timers to automatically shut after a certain amount of time. No more worrying about whether or not you forgot to close the garage door on your way to work!
Tracking Technology: When you register certain users with your garage door safety sensor, you gain the ability to know exactly when they are opening or closing your garage door. You can also provide temporary access codes for occasional visitors or guests like babysitters or repairmen, so you don't have to give out the 'forever' code to anyone except trusted friends and family members. The temporary access code will expire after a certain period of time to prevent these visitors from gaining access to your home beyond the window you have specified.
Amazon Key: If you're concerned about package theft, we have great news for you. Our garage door safety sensors are equipped with Amazon Key technology that allows Amazon Prime members to authorize delivery drivers to open the garage door by just a fraction and leave the package in your garage.
Common Garage Door Problems
Common garage door problems include broken gears, opening or closing issues, strange noises, and other malfunctions. Elite Garage Door Service offers same-day and emergency service to keep you and your family safe from any dangers that could come from a defective garage door. Our repair technicians will accurately diagnose the problem and quickly deliver an effective solution.
Who We Are
Elite Garage Door Service has been serving the community of Reno for more than 20 years. We are a locally-owned and operated business, and all of our skilled technicians are licensed to practice garage door repair and installation.
What We Do
Our team at Elite Garage Door Service provides professional garage door safety for all types of property owners in the Reno area. Our additional services include:
Garage doors with windows
Where We're Located
Elite Garage Door Service is located in Reno, NV. We provide our services to residential properties and commercial facilities in the Reno area. Our areas include most of Northern Nevada, including Reno, Sparks, Fallon, Fernley, Carson City, Gardnerville, and Minden. Contact us today to find out if we service your neighborhood and how we can help you keep your property safe.
CONTACT ELITE GARAGE DOOR SERVICE TODAY
Elite Garage Door Service provides cutting-edge garage door safety features in Reno, NV. For more information about our garage door services, call 775-323-3667 or send us a message on our website.
Serving Our Community for Over 20 Years