Skip to Content
Your Experts on Commercial Garage Doors in Reno, NV
As a full-service garage door expert, Elite Garage Doors is able to install and repair garage doors at all of your commercial, industrial or business properties. From minor repairs and service to large installations, our team has the skills needed to get the job done. We are able to install new commercial doors throughout Reno, NV, including those at loading docks, warehouses, schools, showrooms, municipal buildings, car dealerships, and storage facilities. Our selection includes many styles and brands of doors, so you have plenty of options to find the perfect one to fit your needs. Get in touch with us today to learn more or to schedule service.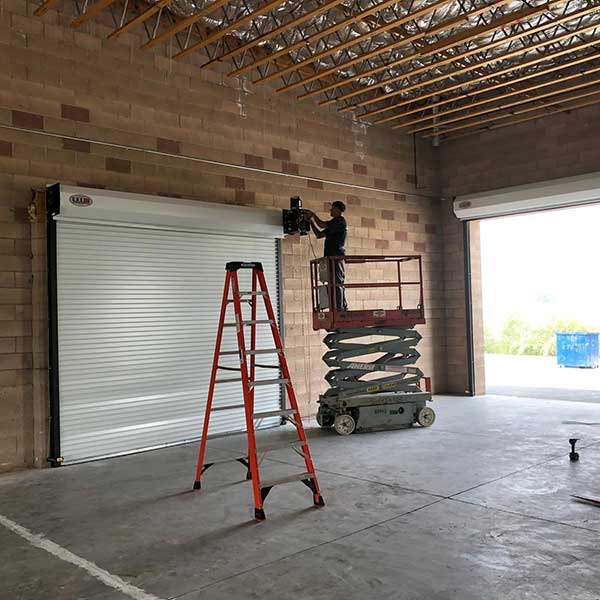 Commercial Garage Door Service
At Elite Garage Door, we are committed to offering the fastest, most reliable, and most affordable garage door repair services in the Reno area. No matter the issue with your commercial door, our experts are able to fix it. We proudly offer commercial garage door repair services, including:
Adjustments and maintenance on springs, brackets, hinges, rollers, safety cables, and the entire operating system of your door
Rebalancing of doors to eliminate squeaks and hesitance
Inspection of doors to locate potential trouble areas, like dirty or jammed tracks
Replacement of garage door opener to ensure smooth operation
Removal and/or replacement of existing doors and mechanisms
Protect Your Business
When your commercial doors aren't closing properly, you put your entire business at risk. Unsecured and malfunctioning doors leave your commercial space vulnerable to trespassing and even theft. If you feel that it's time to upgrade your doors to provide added security, Elite Garage Door is here to help you find what you're looking for. We offer doors from a number of brands and can help you find the door to meet your needs, in both design and performance. Call us today to start the process of choosing your new doors.
Serving Our Community for Over 20 Years