Skip to Content
Call Our Team for Garage Door Repair in Reno, NV
There are a number of things that can go wrong with your garage door causing it to work improperly or stop working altogether. The rollers can begin sticking, the door and track can become misaligned, and mechanisms and springs can wear out. If you've noticed any strange squeaking, popping, or scraping sounds or you've noticed that your door doesn't open as smoothly as it once did, this could be a sign your door needs an adjustment or repair. Elite Garage Door can provide garage door repair in Reno, NV, and the surrounding areas. Our team of professionals has over 20 years of experience completing door repairs and replacements. Call us today to schedule your service.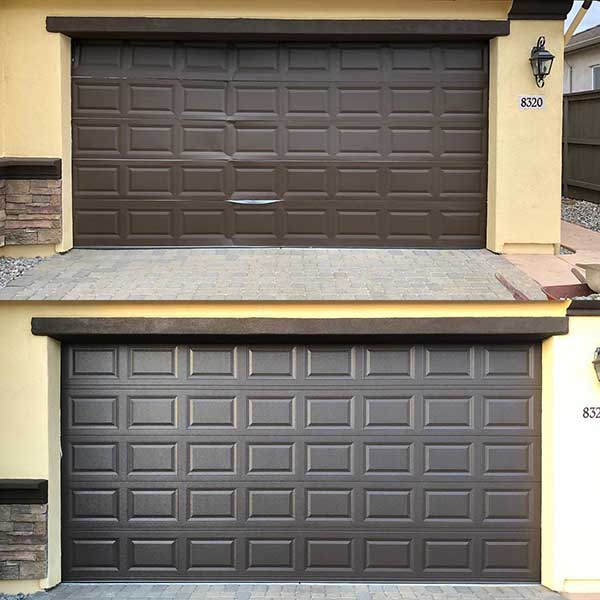 Why You Should Hire a Professional for Garage Door Repair
Garage doors contain a lot of complicated mechanisms. It isn't as simple as opening and closing. There are rollers, springs, a track, and so much more to consider when things break. This is why garage door repairs in Reno, NV should be completed by the professionals at Elite Garage Door. A professional provides all of the following advantages:
Safety: Garage doors have many heavy, moving parts. Without proper knowledge, you could injure yourself or damage the items in your garage when trying to make repairs.
Fully trained: Our team is fully trained in identifying the issue with your door and the necessary repairs to fix it. We'll find the source of the problem right away and prevent you from tinkering around with components to try to find the issue yourself.
Equipped with the right tools: Garage door repairs require specialty tools that you won't find in the average home. Using inappropriate tools can cause further issues which require a professional. An experienced garage door technician will have all the necessary tools for the job.
Cost-effectiveness: While it may seem that completing repairs yourself will save money, you could end up spending more in the long run. When you do repairs yourself, you run the risk of damaging more parts, while also placing a temporary fix on a larger issue that will require attention again later.
High-quality parts: A professional garage door repair technician will have access to high-quality parts to fix your issue. All our parts are backed by a 10-year warranty with a lifetime warranty on rollers.
Save the Time and Hire a Professional
Hiring a professional garage door technician can save you the headache and time of trying to complete repairs yourself. When you hire someone with experience, like the team at Elite Garage Door, you know the problem will be identified and fixed quickly. No worries about tinkering around to find the source and then more hours in online research learning how to fix it. We can come out and fix many problems in the same day. Call us today to learn more or to schedule your service.
Serving Our Community for Over 20 Years