Skip to Content
Professional Garage Door Installation in Reno, NV
Your garage door is one of the main focal points of your home. It's often one of the first things people notice when they arrive at your residence. So, it's safe to say your garage door has a big impact on the look of your home, but what about function? That's just as important as appearance. You need a garage door and opener that work for you every day. A properly functioning garage door provides protection to your vehicles, home, and belongings. Elite Garage Door is here to help. If you think it's time to upgrade your home, call our garage door installation experts in Reno, NV. Our team can help you choose the perfect garage door for your home. Call us today to get started.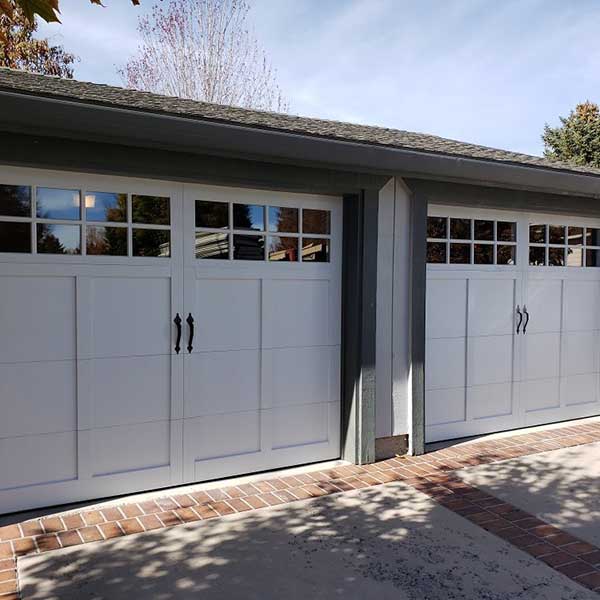 5 Signs You Need a New Garage Door
Are you wondering if it's time to replace your garage door? It can be difficult to know when it's time to move on and install a brand-new residential garage door. At Elite Garage Door, we can help you decide if it's time for an upgrade. Our team can come to take a look at your door and suggest the appropriate solution. While we're there, we can also provide a free estimate for the replacement. It might be time to call us about a new garage door installation in Reno, NV if you've noticed any of the following issues:
Response time: Has the response time of your door gotten slower? While garage doors aren't mean to fly open and closed at super-high speeds, a properly functioning garage door will show a response right away without any hesitation.
Increased noise: Strange noises coming from your garage door should not be ignored. If you hear any alarming sounds, like grinding, crunching, squeaking, or banging, it's time to have a professional take a look.
Failing safety features: Garage doors are large and heavy, making them a potential for injury if the proper safety features aren't in place. Have you noticed that the door doesn't reverse when the sensor is triggered? If so, that's a major hazard and should be addressed right away.
Appearance: Garage doors have the potential to improve or hinder your curb appeal. If your door is looking a little outdated or dull, it's time to think about upgrading to a more appealing style.
Outdated technology: Many new doors have a lot of added features and capabilities. If you're wanting the latest technology, and your old door isn't matching up, give us a call.
Our Commitment to Customers
At Elite Garage Door, customer satisfaction is our number one priority. We strive to offer quality services at an affordable price, so our customers get the best without breaking the bank. If you need garage door service or new door installation, give us a call today to request a free estimate. We promise you'll love our service and our low prices.
Serving Our Community for Over 20 Years