Skip to Content
Replace Your Garage Door Panels in Reno, NV
The Garage Door Panel Replacement Experts
At Elite Garage Door, we are the leading experts in garage door panel replacement for the Reno, NV area. With over 20 years of experience in the industry, we have the knowledge, skills, and expertise to repair or replace your garage door and ensure that it's functioning properly and safely.
The Causes of Broken Garage Door Panels
There are a number of different reasons why your garage door panel may have recently broken. The three most common reasons we see are:
Wear and tear
Over time, the constant movement of your garage door can lead to wear and tear on the panels. This can include scratches, chips, dents, discoloration, and cracks.
Accidents
Accidents happen, and sometimes that means a car backs into your garage door or a strong storm causes damage to the panels.
Age
If it's older than 15 years, the panels may be more prone to damage, and it will be harder to find garage door panel replacement parts.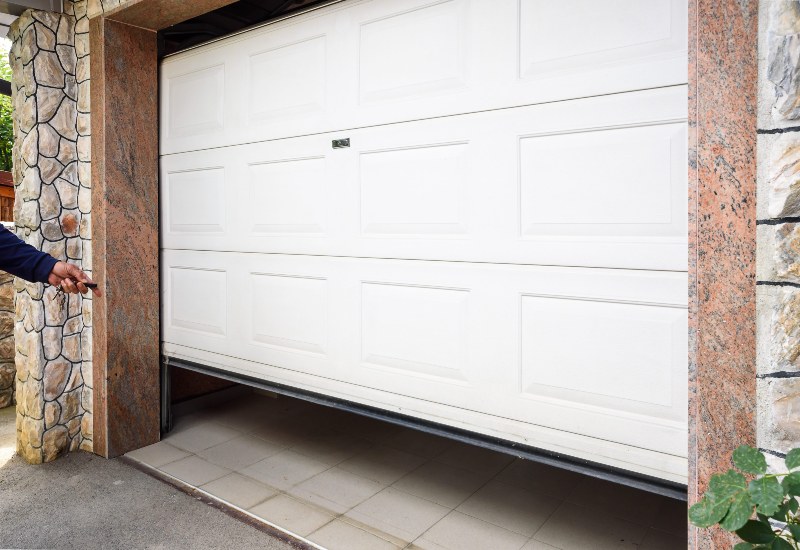 Types of Garage Door Window Panel Replacements
When it comes to panel replacement, you have a few options to choose from if the same style is available. If you only need to replace one or two panels, you can opt for individual panel replacements. This allows you to replace only the damaged panels, saving you money and keeping the rest of your garage door looking fresh.
On the other hand, if you need to replace more than a few panels, or if your entire garage door is showing signs of wear and tear, it may be more cost-effective to go for a full garage door replacement. This option allows you to choose from a wide range of styles and materials to find the perfect fit for your home or business.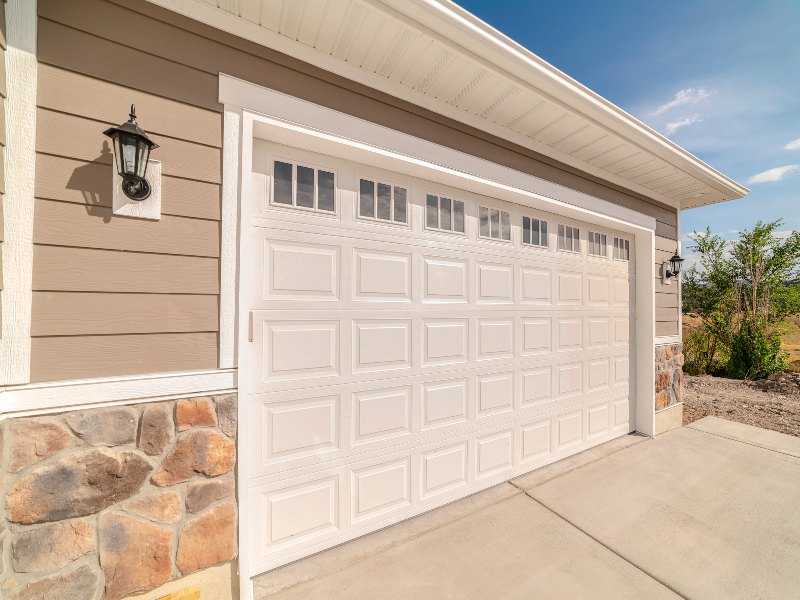 The Benefits of Garage Door Panel Replacement
There are many benefits to replacing your garage door panels, especially if you choose to go with a full garage door replacement. Newer models are often more energy-efficient, which can help you save money on your monthly energy bills. They can also add value to your home if you're looking to sell in the near future, as well as enhance your property's curb appeal. In addition, new garage doors can provide better security for your home or business, giving you peace of mind and protecting your property.
When Should You Replace Your Entire Garage Door?
While replacing individual panels can be a cost-effective solution for minor damage, there are times when it may be more practical to replace the entire garage door. Here are some things to consider:
Age — If your garage door is more than 15 years old, it may be time to consider a full replacement. This is especially true if you're having trouble finding replacement panels that match the design of the rest of the door.
Extent of damage — If the damage is severe and affects multiple panels, it may be more cost-effective to replace the entire door. This is especially true if the impact has also compromised the door's opening and closing mechanisms.
Energy efficiency — If your garage door is older, it may not be as energy efficient as newer models. Upgrading to a newer, more energy-efficient door can help you save money on your energy bills in the long run.
Security — Newer garage doors often come with improved security features. If you're concerned about the safety of your property, replacing your old garage door with a newer, more secure model may be a good idea.
Contact Elite Garage Door Today
Why should you choose Elite Garage Door?
20+ years of experience
Same-day service is available in most cases
24/7 emergency service
Highest level of customer care and quality service
Don't trust just anyone with your home security — choose the experts at Elite Garage Door in Reno, NV for all your garage door panel replacement needs. Contact us today and experience the elite difference!
Serving Our Community for Over 20 Years