Skip to Content
Custom Garage Doors in Reno, NV
Custom Made Garage Doors From Elite Garage Doors
At Elite Garage Doors, we specialize in an array of custom garage door services that allow residential and commercial property owners to enhance the curb appeal of their property. With an expansive selection of materials, styles, finishes, and add-on features to choose from, we create custom garage doors in Reno, NV, that amplify your property's architectural design and elegance.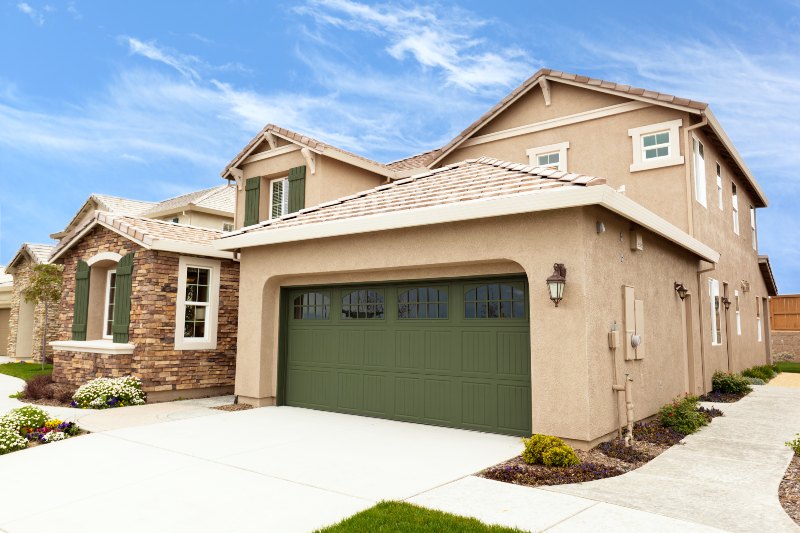 Custom Wood Garage Doors
For a timeless look that brings warmth to your property, Elite Garage Doors offers custom wood garage doors. From a rustic appeal to a sleek, cedar garage door, our professionals will take the time to understand your needs to craft a custom garage door that checks all the boxes, using the finest wood to reflect the natural beauty of your home or business.
Faux-Wood Garage Doors
Achieve the beautiful appearance of wood without the additional maintenance with our custom faux-wood garage doors. Our experts design faux-wood garage doors based on your needs and preferences, ensuring you receive a high-quality result that won't succumb to warping, weather damage, or frequent maintenance demands for a lightweight, luxurious finish.
Custom Glass Garage Doors
For property owners looking for a unique addition that makes their home or business stand out from the rest, Elite Garage Doors provides custom glass garage doors. Combining a clean look with customizable design options, you can enhance your property with a luxurious glass garage door designed exclusively to accommodate your specifications.
Custom Steel Garage Doors
For a high-performance garage door that offers exceptional resilience, we provide custom steel garage doors. Whether you're looking for a vintage flair or a simple appeal, Elite Garage Doors will bring your custom steel garage doors to life, leaving you with a beautiful finish that is both low-maintenance and entirely customized to your needs.
Custom Aluminum Garage Doors
If enhanced durability that withstands the elements while offering aesthetic charm is high on your priority list, Elite Garage Doors offers custom aluminum garage doors to satisfy your requirements. Made with the highest quality aluminum and tailor-made to accommodate your mechanism and sizing preferences, our aluminum garage doors increase the safety of your home or business while improving curb appeal.
Vinyl Garage Doors
For a cost-effective, low-maintenance custom garage door that adds a crisp finish to your home or business while protecting it from harsh elements, we provide custom vinyl garage doors. With easy-to-clean vinyl material and an array of customization options available, a vinyl garage door is a perfect addition to complement the aesthetic character of your property.
Custom Garage Doors: Features
Our custom garage doors can be modified with decorative hardware, advanced insulation options to increase the energy efficiency of your property, and even smart home technology to integrate your home's security features. When you schedule a consultation with our team, we will ensure all your needs are reflected in your design.
Enhanced Durability
With a commitment to the highest quality workmanship and materials, you can expect a high-performing, durable, and long-lasting custom garage door when you rely on Elite Garage Doors. Furthermore, our experts will provide you with maintenance requirements based on the material you choose so you can prolong the beauty and function of your garage door for years to come.
The Installation Process for Custom Garage Doors
Our custom garage door installation process is simple and efficient. Once we have taken precise measurements and designed your custom garage door, we will prepare the area for a seamless installation. With careful attention to detail and industry-leading techniques, we ensure a quality installation.
Reno, NV's Garage Door Experts
With over 20 years of experience, Elite Garage Doors is Reno, NV's trusted partner in residential and commercial garage door services. Using the highest quality materials and offering a 10-year warranty on our parts as well as a lifetime warranty on rollers, our experts are here to satisfy your garage door installation, repair, and design needs.
Personalize Your Home With Custom Garage Doors
If you're looking for a practical and aesthetically-pleasing way to personalize the look and feel of your home, look no further than Elite Garage Doors and our custom garage doors and installation services. Contact our friendly team of experts to discuss your vision and let's start your custom garage doors design process!