Skip to Content
Garage Door Cable Repair in Reno, NV
Your Go-To Experts for Garage Door Cable Repair in Reno, NV
Elite Garage Door Service is your trusted source for all your garage door repair needs in Reno, NV. Our team of experienced professionals is dedicated to providing top-notch service for all our customers. We specialize in garage door cable repair and have been serving the community for years. Our team of technicians has the skills and expertise to quickly diagnose and fix any garage door cable issues you may be experiencing. We pride ourselves on providing exceptional customer service and quality workmanship.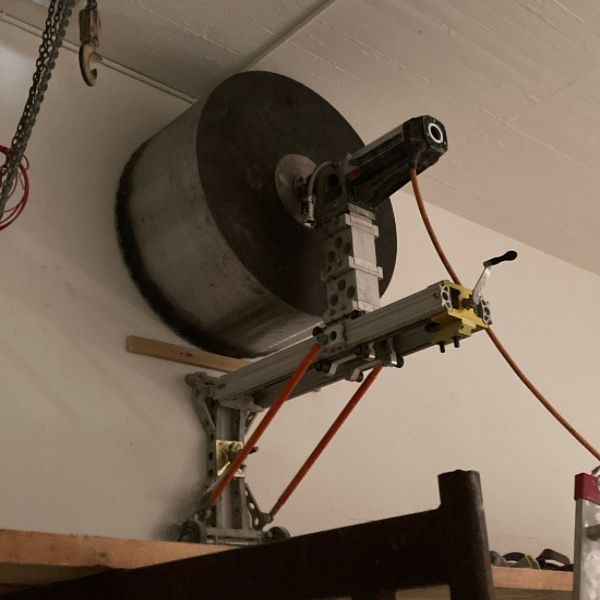 The Role of a Garage Door Cable
Garage door cables are an essential part of any garage door system. They are responsible for lifting and lowering the door and ensuring that it operates smoothly. The cables are typically made of steel and are attached to the bottom corner of the door and to the torsion spring at the top of the door. The cables work in tandem with the springs to ensure that the door opens and closes correctly.
How Do I Know if My Cable Is Broken?
There are several reasons why you may need garage door cable repair. Some of the most common include:
Age – Over time, the cables can become worn and damaged, which can cause them to break.
Rust – Rust can weaken the cables and cause them to snap.
Incorrect Installation – If the cables were not installed correctly, they may fail prematurely.
Wear and Tear – The cables can become frayed or damaged due to regular use.
If you notice any of the following signs, your garage door cable may be broken and in need of repair:
The door is not opening or closing correctly.
The door is crooked or uneven.
You hear a loud banging noise when the door is opening or closing.
The cable is visibly broken or frayed.
The Types of Garage Door Cables
There are two types of cables for garage doors: extension cables and torsion cables. Torsion cables are used on torsion spring systems and extension cables are used on extension spring systems. Torsion cables are typically stronger and more durable than extension cables.
What to Expect With a Garage Door Cable Repair
When you contact Elite Garage Door Service for garage door repairs, our team of experts will quickly diagnose the issue and provide a detailed estimate for the cost of the repair. We will then replace the broken or damaged cable and ensure that the door is functioning correctly.
Why Hire a Professional to Fix Your Garage Door Cables?
Garage door cable repair can be dangerous and should only be done by a professional. Attempting to repair the cables yourself can result in serious injury or damage to your property.
How Much Does It Cost to Fix a Cable on a Garage Door?
The cost of garage door cable repair can vary depending on several factors, such as the type of cable, the extent of the damage, and the time required to complete the repair.
Frequently Asked Questions for Garage Door Cables
Your Top Choice for Garage Door Cable Repair in Reno, NV
At Elite Garage Door Service, we are committed to providing exceptional garage door repair services to the Reno, NV community. Our team of experienced technicians is trained to handle any garage door cable issue, big or small. We pride ourselves on our prompt, reliable service, and competitive pricing.
Contact Us Today
If you're experiencing issues with your garage door cable, don't hesitate to contact us today. Our team of experts is available to answer any questions you may have and provide you with a detailed estimate for the cost of repair.
Serving Our Community for Over 20 Years