Skip to Content
Garage Door Opener Repair & Maintenance Services in Reno, NV
We Repair Garage Door Openers
Elevate the convenience and security of your garage with Elite Garage Door's premier commercial garage door opener repair services in Reno, NV. Your garage door opener plays a pivotal role in your daily routine, and when it falters, it can disrupt your life. That's where we come in. We've earned a reputation for excellence with over two decades of experience serving Northern Nevada, including Reno, Sparks, Fallon, Fernley, Carson City, Gardnerville, and Minden. Trust our expert team of garage door opener repairmen to diagnose and fix any issues swiftly, ensuring your garage door operates seamlessly once again. Say goodbye to inconvenience and hello to a smoothly functioning side-mount garage door opener. Contact us now to schedule your repair and experience the Elite difference today.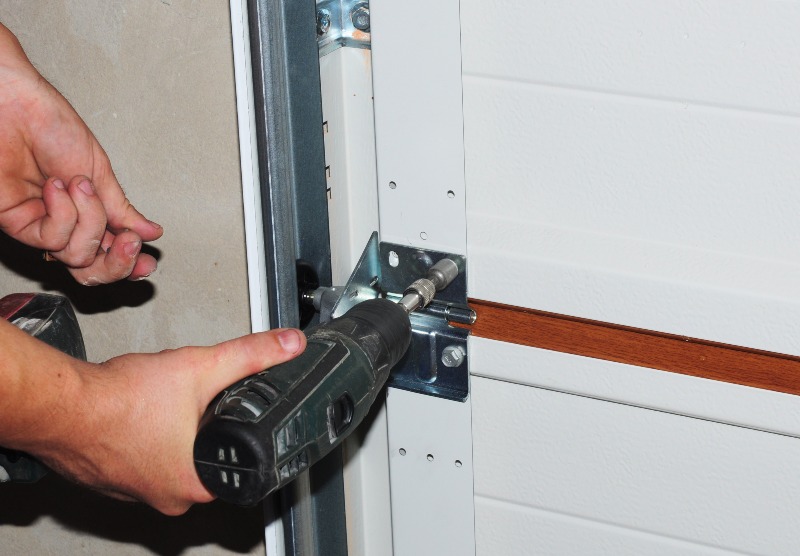 Importance of Garage Door Opener
The importance of a garage door opener cannot be overstated in the modern household. It's a convenience we often take for granted until it fails. A reliable garage door opener ensures effortless access to your garage, providing security and ease of use. It enhances safety by allowing you to control your garage door from the comfort of your vehicle, preventing potential accidents that may occur while manually operating a heavy door. Moreover, it contributes to the overall security of your home, as a properly functioning opener helps keep intruders at bay.
Types of Garage Door Openers
Garage door openers come in various types, each offering specific features and benefits to suit different needs. Here's a list of some common types:
Chain-Drive – Chain-driven openers are reliable and cost-effective. They use a chain to move the door, making them a bit noisy but robust for heavy doors.
Belt-Drive – Belt-driven openers use a rubber belt, making them quieter than chain-driven models. They are a good choice for attached garages.
Screw-Drive – Screw-drive openers operate with a threaded steel rod, known for their smooth operation and minimal maintenance requirements.
Jackshaft – Ideal for garages with limited ceiling space, jackshaft openers mount on the wall near the door, providing vertical operation and freeing up overhead space.
Common Issues With Garage Door Openers
Garage door openers, while convenient, can sometimes encounter common issues that disrupt their functionality. Here's a list of some of these problems:
Noisy Operation – One of the most frequent complaints, noisy garage door openers, can be due to worn-out components like chains or belts, and they can often be resolved with maintenance or lubrication.
Door Not Opening or Closing – This issue may result from misaligned sensors, a damaged opener motor, or issues with the garage door's tracks. Troubleshooting is necessary to pinpoint the exact cause and provide a solution.
Remote Control Problems – Problems with remote controls can stem from dead batteries, signal interference, or programming issues. Replacing batteries or reprogramming the remote can usually resolve these problems.
Safety Sensor Issues – Garage doors have safety sensors that prevent accidents. The door may not close properly if these sensors are misaligned or obstructed by debris. Regular sensor maintenance and cleaning are essential to ensure safe operation.
Importance of Professional Repairs
Professional garage door opener repairs are paramount to ensure your garage's safety, security, and functionality. Expert technicians have the knowledge and tools to diagnose and address issues accurately, preventing potential hazards and costly damages. Timely professional repairs also extend the lifespan of your garage door opener, saving you money in the long run and providing peace of mind, knowing that your garage door will operate smoothly and reliably when you need it most.
Why Choose Elite Garage Doors
Don't let a malfunctioning garage door opener disrupt your daily routine any longer. Elite Garage Door is your trusted partner in Reno, NV, for top-tier garage door opener installation and repair services. Our commitment to excellence, backed by over 20 years of experience, ensures that your garage door opener will be in expert hands. Take the final step toward a garage door that works flawlessly – contact us today to schedule your opener repair.
Serving Our Community for Over 20 Years