Skip to Content
Repair Your Noisy Garage Door in Reno, NV
Keep Your Home Quiet With Garage Door Repair
At Elite Garage Doors, we know firsthand how frustrating a noisy garage door can be. A nice family dinner can be ruined by the sound of a loud grinding door as a car pulls in, or a good night of sleep can be diminished. A loud garage door can ruin the atmosphere of your quiet home, and drive down the value of your home to a visitor or potential buyer. With our affordable and easy noisy garage door repairs, your home will be restored in no time and so will your peace and quiet.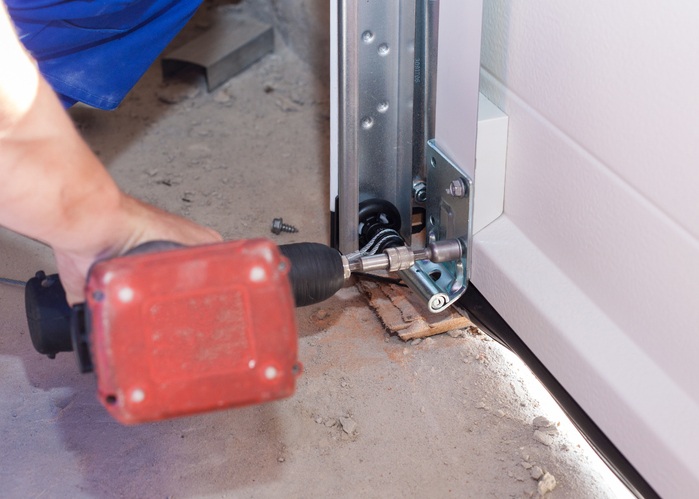 Common Reasons for Noisy Garage Doors
Noisy garage doors are no fun for you and your family. There are a few reasons why your garage door may be making a loud noise:
Worn Out Rollers: Perhaps one of the most common reasons your garage door may be loud is that the rollers are worn out. This can cause problems with opening or closing the door, causing a loud groaning and grinding noise.
Bent Tracks: The tracks to open or close your garage door can become bent or misaligned, causing a nuisance of noise, and in some cases not allowing the door to fully open or close. It is best to lubricate your garage door tracks to prevent noise.
Loose Parts: Sometimes a garage door can make a loud noise if the parts that hold the door together become loose. For example, if a screw comes loose in the door, it can cause a rattling sound as the door opens and closes.
Door Openers: Metal-on-metal chain openers can cause a lot of noise. If you're looking for a quieter garage door, consider upgrading to a chain-driven model.
Unbalanced Doors: Garage door springs sometimes become unbalanced, usually if there is too much exertion on the springs. An unbalanced door can cause the door springs to snap if not taken care of.
Garage Door Services
Here at Elite Garage Doors, we provide a variety of services to fix your noisy garage doors, whether it's a residential or commercial property. The services that we offer are:
Chain replacement
Broken or bent roller repair
Track and door alignment
Preventative door maintenance
Cable and hinge replacement
Motor repair
Why Choose Us
Elite Garage Doors has been keeping the garage doors of Reno and Northern Nevada quiet for more than 20 years. Our customers appreciate being able to enjoy a quiet home and atmosphere, and our expert services help them get to that point. With the help of our professionals, we can help you turn a rattling garage door into a quiet, smooth door in no time. Call us today for a free quote on your garage door repair.
Contact Us
At Elite Garage Doors, we can fix your noisy garage door with our expert services. If your garage door is loud or not working correctly, contact us today for a free estimate.