Skip to Content
Garage Door Replacement in Reno
Searching for 'Garage Door Replacement Near Me?' We Can Help
Your garage doors have many moving parts, and they can wear out over time. When you need garage door replacement in Reno and the surrounding areas, you can rely on our expert team at Elite Garage Doors. With more than 20 years of experience and countless satisfied clients, you can be sure that you'll receive the best possible garage door service. Get in touch with us today to learn more or to get an estimate for your garage door replacement.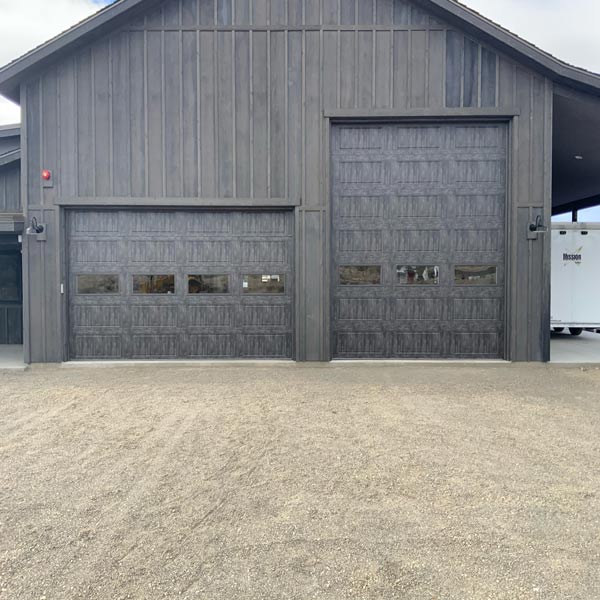 Our Garage Door Replacement Services
At Elite Garage Doors, we offer a wide range of garage door replacement services to accommodate all of your home or business's needs. Whether you need a full garage door replacement or a simple spring upgrade, our team of certified contractors can handle it all. We provide:
Garage door panel replacement
Garage door spring replacement
Garage door opener replacement
Garage door bottom seal replacement
Garage door cable replacement
Garage door roller replacement
The Benefits of New Garage Doors
There are many benefits that come along with replacing your old garage doors. Newer models are often more energy-efficient, which can help you save money on your monthly energy bills. They can also add value to your home if you're looking to sell in the near future, as well as enhance your property's curb appeal.
In addition, new garage doors can provide better security for your home or business. If you're concerned about the safety of your property, garage door replacement in Reno is a great option to consider.
What to Know Before Upgrading Your Garage Door
When you're ready to replace your garage doors, there are a few things you should keep in mind. Be sure to consider:
Style: First, it's important to choose the right type of door for your needs. There are many different styles and materials to choose from, and your garage doors can change the entire feel of your property. Research many kinds of garage doors to be sure you're choosing the right style for you.
Budget: It's essential to consider your costs when replacing your garage doors. There are a wide range of options available at different price points, so be sure to choose something that fits within your budget.
Time of Year: Garage door replacement tends to pick up in the summer while slowing down during tax season. Winter, on the other hand, usually means a higher number of service calls. If you need help deciding what time of year to replace your garage door, our team can assist you.
Professional Service: Finally, be sure to hire a professional for your garage door installation process. Replacing garage doors can be tricky, and it's important to ensure that it's done correctly to avoid any damage to your property. Our team at Elite Garage Doors can help you every step of the way, from choosing the right doors to expert installation.
Why Choose Elite Garage Doors
Experience: Elite Garage Doors has been providing the best garage door replacement in Reno for more than 20 years.
Same Day Service: We're so committed to your satisfaction that we are often able to provide same day service. Call today to schedule your appointment!
24/7 Emergency Service: A broken garage door can leave your property vulnerable to theft or weather damage. Our team offers 24/7 emergency service to ensure that your property is always protected.
Certified Contractors: All of our contractors are certified and highly experienced in garage door replacement. You can trust that your property is in good hands when you choose Elite Garage Doors.
Level of Care: When you work with Elite Garage Doors, you'll receive the highest level of customer care alongside quality service. Take a look at our gallery to see our commitment to excellence in action.
Get Started With Elite Garage Doors Today
When you're looking for the best garage door replacement in Reno, you can depend on Elite Garage Doors. Our friendly team will work with you to choose the perfect garage door for your property and provide expert installation services. Contact us today to speak with one of our contractors or to get your garage door replacement estimate.
Serving Our Community for Over 20 Years