Skip to Content
Elite Garage Door's Residential Garage Doors
Let Us Install Your New Residential Garage Doors in Reno, NV
Your garage door is a major part of your home, not only in appearance but also in function. The garage door is a main focal point of your house especially when it's located in a prominent position. Choosing a garage door that matches your décor while providing the highest level of function is our specialty at Elite Garage Door. We have a large selection of new residential garage doors for Reno, NV area homeowners. We'll not only help you find the perfect garage door, we'll also provide professional installation. Our team of garage door technicians is highly skilled to ensure your door is installed properly and lasts for years to come.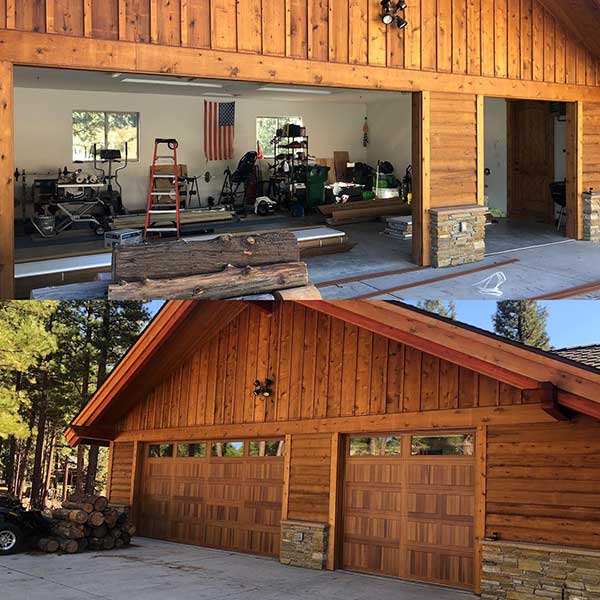 Residential Garage Door
Residential rolling garage doors are the most common type of garage door in a neighborhood. Your residential garage door enhances the look and feel of your home. As a locally owned and operated family business, you can trust us with all your residential garage door needs. Our residential garage doors are available in multiple textures, colors, finishes, materials, and insulation types. Your garage door should be durable and dependable. We'll help you find the best residential garage door to fit your needs.
Increase the Value of Your Home
Are you looking for a way to spruce up the exterior of your home? A new garage door installation can make a big difference in the appearance of your home, especially if you pair it with other outdoor upgrades.  An old, worn out door reflects poorly on your entire home, but the team at Elite Garage Door is here to help. We'll work with you to find the best door to match your home, helping to boost your curb appeal. Adding a new garage door is a great way to increase the value before putting your home on the market.
Styles of Residential Garage Doors
For over 20 years, Elite Garage Door has provided high-quality, stylish residential garage doors to area homeowners. We'll help you choose the best style to fit your home. Some of our most common residential garage doors include:
Traditional Raised-Panel Garage Doors – This type of residential garage door is clean and contemporary with rectangular-shaped panels. It's a popular choice for all types of architecture. They're offered in many different types, colors, and sizes of panels.
Contemporary Garage Doors – Contemporary doors have a clean, sleek look. These doors are often made with aluminum and glass or faux wood. They're durable and low maintenance.
Carriage-House Garage Doors – Carriage-house doors are perfect for craftsman-style or mission-style homes. They have a rustic look that often swings outward. They're offered in many different designs and styles so that you can find your perfect fit.
Roll-up Garage Doors – Most roll-up garage doors are simple and classic. They're made with roll-up or coiling doors for durability and high performance.
Residential Garage Door Repairs
In addition to our new door installation, we also provide routine maintenance and repairs for your garage door. If you've noticed a strange noise or another issue with your door, it's time to call an expert. You should never attempt to do garage door repairs yourself. Your door system contains many heavy and moving parts that should only be handled by a professional. Trying to complete repairs yourself could end up causing more damage to your door or serious injury to yourself. Instead, get in touch with the experts at Elite Garage Door. We're able to repair and adjust all types and brands of garage doors.
Serving Our Community for Over 20 Years